5 Things to Do in Mount Pleasant, Michigan
Today we will tell you about the best things to do in Mount Pleasant, a small university town in Michigan. You may have heard of this place before because the university bustle is constant, there is a lot of life, and it is also a beautiful city surrounded by nature.
Mount Pleasant is located right in the state's center, which is why Central Michigan University is located there. Although it is a small place with less than 30,000 inhabitants, it always has a lot of traffic due to all the people who come there to study.
If you are a young person, you will enjoy visiting Mount Pleasant because there are always interesting things to do, both during the day and at night. But if you are an older person with a family or who wants to enjoy a quieter day, know that in Mount Pleasant, there are also many interesting cultural and aesthetic visits. Let's see what the five best things to do around here are.
The most interesting things in Mt Pleasant, Michigan
In addition to the city being known for its university atmosphere, it is also a place with other points of interest, such as a large casino, to which many people travel every weekend, and a peculiar water park. We are going to tell you what the five essential visits are:
Central Michigan University
It is a good plan to start your visit to Mt Pleasant in its most central and well-known area: Central Michigan University.
This huge campus is where thousands of students flock each year to pursue their dream careers, but it's also an exciting place to visit.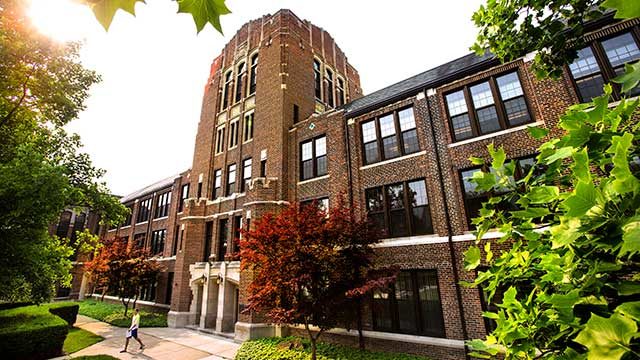 In the first place, the university building is closely linked to the city's history, and through it, you can learn the names of illustrious and local figures who studied there, as well as the city's route as it grew.
The university, in addition to having the building where the classes are, has other interesting points such as an incredible and beautiful library, and even... A beautiful botanical garden!
The Soaring Eagle Water Park and Casino
Another of the most famous places in Mount Pleasant is, without a doubt, its casino. This is one of the main reasons for tourism because in the surroundings there is no space of these characteristics: it is not only a place where you can place bets but also a multifunctional space where you can enjoy a water park, a solarium, a place to drink or eat something and even be able to see a great concert on certain dates of the year.
If you are traveling as a group of adults, it is a great plan to understand why this is one of the nerve centers of Mt Pleasant. It is possible to have fun with some games, then have dinner in some delicious place with meat and have some cocktails and dance to finish. The water park part is also added to the same facilities; it is also an ideal plan if you are traveling with children because it will be the culmination of fun for them in the day in Mt Pleasant.

Ziibiwing Cultural Center
Right in front of the amazing spa casino, one of the most iconic places in Mount Pleasant is a cultural center called Ziibiwing.

This center is dedicated to investigating, conserving, and explaining the Saginaw Chippewa Indian Tribe of Michigan, which gives its name to the river and the city's football team. There it is possible to enjoy a permanent exhibition in which they tell the story of this tribe and some temporary exhibitions where they tell of specific discoveries that are added to the history of the town's origins.
Kayaking down the Chippewa River
And precisely because of the indigenous tribe of this Michigan city, the city's river is called the Chippewa. And to get to know it in depth, nothing better than one of the typical plans of the town, which is to ride a kayak to explore it.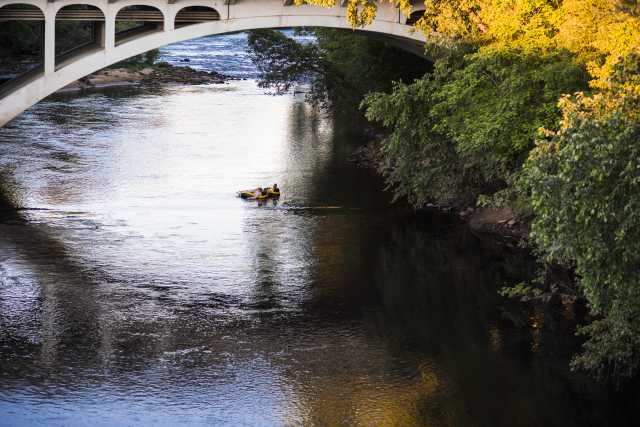 This plan is perfect for kayaking or canoeing, but the important thing is to go through the river, which also helps you to walk through some other areas of Mt Pleasant that you will also like.
The best thing you can do if you already know the days you will spend in this beautiful Michigan city is to book with one of the companies that exist through the internet, to have a fixed day and time. We assure you that it is an essential plan!
Mill Pond Park
Finally, to end the day, it might be a great idea to finish off with a walk in nature around Mount Pleasant. And the perfect place to do it is Mill Pond Park.
It is a gigantic green expanse where you can go hiking walks, touring beautiful areas with different landscapes, or by bicycle. This will probably be the place where most people from Mount Pleasant are. There's nothing like ending a Saturday or Sunday like this.
And these are some of the best things to do on any given day in Mount Pleasant. The excursions in the parks surrounding the city and the river are more varied during the summer. At the same time, in the winter, there are usually more activities in the casino and the water park. Either way, we hope you enjoy it a lot.