5 Things to do in Mansfields Ohio
Today we'll tell you about some of the best things to do in Mansfield, Ohio. If you're from or have ever been there, you'll know that Ohio is characterized as a state full of wild nature, with lush landscapes, open spaces, and big American-style houses.
This is generally seen in every city in the state, including the larger ones like Columbus and Cincinnati. But it is even more so in the small town of Mansfield, where life is quiet, beautiful, and with great possibilities to enjoy any weekend's activities.
Mansfield has fewer than 50,000 inhabitants, with many public spaces, nature everywhere, and some really interesting and historic spots, so let's discover them!
The best things to do in Mansfield
If you spend a few days in Mansfield, we assure you that you will be able to know in depth all the worthwhile corners of the city. However, we are going to tell you which are the ones that, from our point of view, are most worthwhile and are essential to know the essence of this small town:
Ohio State Reformatory
One of Mansfield's most interesting and intriguing sites is the Ohio State Reformatory building. This was where troubled boys went, but it was abandoned in 1990, and after that, it became the recurring scene of many thrillers.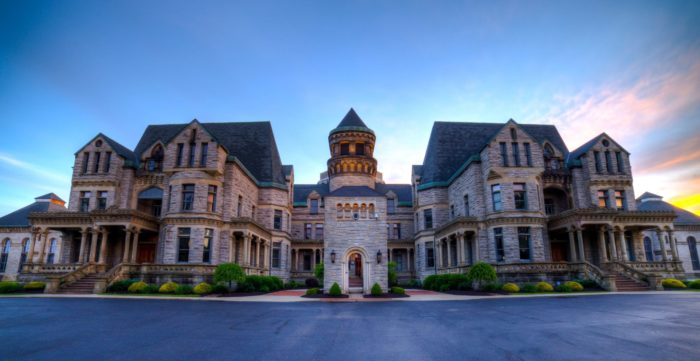 First, you should enjoy the outside area, as it looks more like a castle than a prison building and the architecture is really impressive. It is also surrounded by a beautiful garden to enjoy the views.
But even better is to go inside. It is possible to hire a guided tour, and this, along with the ticket, costs about $ 25. This way, you can learn a little more about the history of the construction of the building, how it became a reformatory and how it ceased to be one, and the filming that has taken place there. This is a good way, in turn, to learn a little more about the history of Mansfield.
One of the most famous films shot in and around the building is Shawshank, and it is possible to take a tour not only of the reformatory but also of the surrounding roads. There are signs and signposts to make a complete tour, so if you are a fan of this movie... This is going to be your best plan!
Kingwood Center Gardens
If you enjoy nature and flowers, there is a very special place in Mansfield: the Kingwood Center Gardens is a great outdoor space where all kinds of beautiful plants and flowers are grown.
It is possible to walk around and learn more about certain species of plants that are cared for by a group of volunteers. This makes it a beautiful park where the families of Mansfield often stroll during the weekends. A pleasant atmosphere and a good metaphor for what Ohio represents: tranquility and nature.
The wine and beer route
And after a nice walk and seeing something of a historic building in Mansfield, there is another plan that could not be more fun: a wine and craft beer tour, which will take you through Mansfield's main sites and nearby places like Ashland or Galion.
This tour, which many outsiders take the opportunity to do if they spend a weekend in Mansfield, but which is also done by locals, is much more than a plan to drink beer and wine.
It is a cultural tour of the different pubs and drinking areas through their history, founding, and the creation of other local beers and wines. In each place, they will explain a little bit about each drink and also tell you about curiosities about the city.
Bible Walk Wax Museum
Ohio is a traditionally very conservative state and also very religious. It is very much part of the life of the people there, especially in small towns, to visit the church every Sunday. So it should be no surprise that one of the best things to do around there is to visit its incredible Bible wax museum.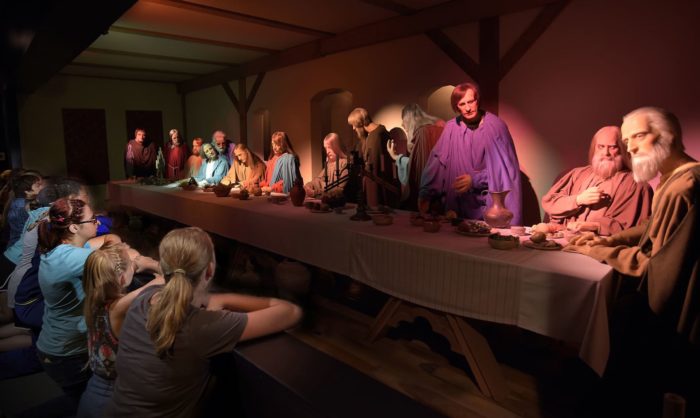 Regardless of one's religious beliefs, the wax bible museum is the only wax museum in the entire state of Ohio, and it's truly charismatic, too. Scenes from the sacred book are represented with realistic dolls through a route with music and narration to understand everything. This is one of the plans that any inhabitant of Mansfield will recommend the most.

Gorman Nature Center
Finally, living up to Mansfield's fame as a place for nature, we recommend you go to the famous Gorman Nature Center. It is further from the city center, with 150 acres and different paths for hiking and enjoying nature.
Likewise, suppose you are a fan of natural landscapes and visiting the Gorman Nature Center. In that case, we recommend you go to the Ohio Bird Sanctuary in Mansfield. In this place, they protect the typical birds of the area; they give sustenance and support to those who are injured or have a conflict.
You can make a nice visit where children especially enjoy a lot. As you can see, if you are looking for things to do in Mansfield, you can get a list of very varied plans for all tastes, which we are sure you will enjoy.